It's never too early in your life to create a will. A will ensures you grant your assets to those who matter to you at the time of your passing. There are also more options today than before, making it easier for people to make one. You can even create one online and get guidance if it's your first time.
If you're thinking of drafting one right now, here are things you should know.
There Are Templates And Services Online
Various states in the US acknowledge handwritten wills. It shouldn't be surprising a digitally written will is acceptable. Today, you can search online for virtual will templates to avoid any mistakes if you're new to creating a will.
There are also platforms where you can create an account and pay for services, depending on your needs. But if you and your spouse want to make a will, you need two separate documents.
Access To Lawyer-Assisted Services
Online wills are just as easy to create as handwritten wills. But with online services, you can choose a lawyer-assisted service to help you draft an airtight will.
In addition, you can create a living will that gives directives on your healthcare wishes. There are also platforms where you can appoint a financial power of attorney to someone who'll make financial decisions on your behalf.
Another option is a revocable living trust. Living trusts allow you to place your assets in a trust to avoid probate. You can find all these choices on different platforms or service providers. Take the time to explore the services available to you.
Online Wills Are Legally Binding
Wills are legitimate as long as they comply with federal and state laws. Companies running online will platforms hire lawyers and other professionals to plan and create estate planning documents to ensure that every will is legally binding.
Remember that not all online will platforms are the same. Some might have products or services that comply with state laws. But it's also possible that some take shortcuts. You must ensure that your final document carries the same authority as one prepared by an attorney.
In some states, a will is binding only if it has been signed and witnessed by at least two people. Before using an online will creator, check if the company ensures compliance in your state and to make the will legitimate.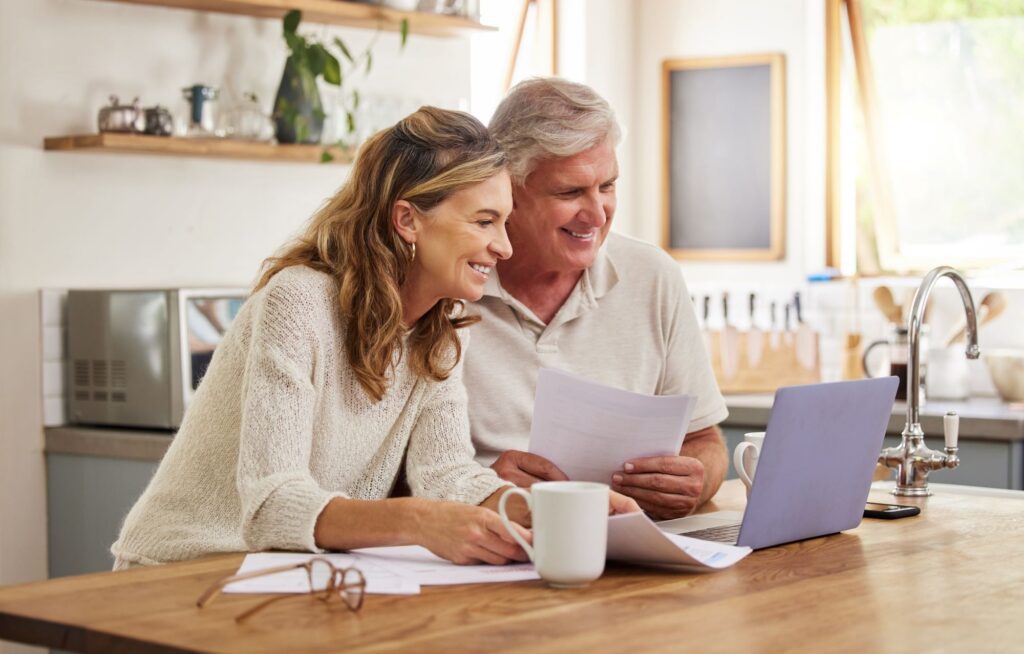 Your Information Is Secure
You might be hesitant to use online will makers because you might doubt their security. But most platforms follow strict security protocols. You can tell a legitimate website has a Secure Sockets Layer (SSL) certificate if you can see a padlock symbol and an HTTPS on your browser's address bar. HTTPS means Hyper Text Transfer Protocol Secure, which uses the SSL security certificate that encrypts the communication between the visitors and the website.
That makes it impossible for hackers to intercept information because the website securely processes the information you enter. The data you send and receive are only viewable between you and the site.
Performing an online transaction is safer this way, especially when you're paying for a service. Entering your login details and financial information is safer because nobody else can get your data.
Easy To Use
Online will makers are easy to use because their design helps guide the user through a step-by-step process. You only need to create a free account and choose the type of will you need. You can then complete the online forms by filling out the information. You can create a will in minutes, allowing you to complete it promptly.
But it's still a good idea to plan your will. It's also okay to spread out a single session to a couple of days. Estate planning has factors that you might've not considered. For example, you must account for all your assets, how many they are, and in what form. Do you know how much they're worth in total? Do you have various unique instructions regarding how you want them distributed?
These facts will take time to learn. And if you haven't taken the time to prepare, the process could take longer than anticipated, even with a virtual will maker.
In Conclusion
Anyone can create a will online anytime and anywhere, thanks to platforms that help you create electronic wills. They're legitimate documents that anyone can use as long as they comply with state and federal laws.
Online will-making platforms are also secure because they use SSL certification to keep your information private. Online will makers are easy to use because all you need to do is to fill out the information and pay for lawyer-assisted services.